Welcome to
Blue Domes Resort & Spa
Distances
Beach: The hotel is located on the beach, Port: 28 km, Airport: 10 km, Kardamena Town: 5 km
Overview
Blue Domes Resort & Spa is the richest ultra-all-inclusive 24h 5* family beachfront resort in Kos and a member of Mitsis Premium Collection. Opened in 2010, the hotel offers a breath-taking landscape with a Blue Flag awarded crystal clear beach, 9 pools, 11 restaurants, 6 bars opened daily, transfer services and a great recreation programme.
In its 499 rooms, the resort offers numerous choices, from standard guestrooms and bungalows to maisonettes and villas with a private pool, combining elegance with great views. Among the available facilities are water slides, a playground, interior leisure rooms, a mini soccer court, a conference hall, an amphitheatre and a Wellness Spa to relax your body and mind.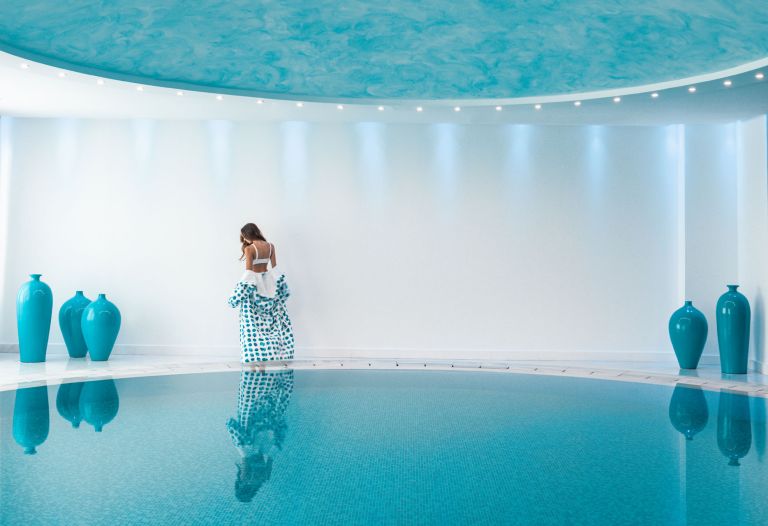 Meetings & Events
Exchange vows of eternal love and live the ultimate wedding experience at the 5* Blue Domes Resort & Spa, located right on a pristine beach, offering spectacular sea views and perfect island vibes in Kos. Say "I do" with the perfect sea backdrop, enjoy sophisticated dining, excellent service, impeccable facilities and a broad spectrum of options for you to explore.
A perfect event can be organised at the Blue Domes Resort & Spa in Kos, since the flexible space and the support of experienced staff, in accordance with the latest technical and audio-visual means, are offered. Plan your business or social event, share it with us and let us help you organise it in the most successful way that will guarantee a flawless result.
Recreation
Explore our natural stress relief with numerous daily activities combining fitness with fun, such as fitness classes by the beach, water sports, aqua gym, beach volley, tennis and more.
A world of beauty and relaxation awaits you at the Blue Domes Resort & Spa. "Sapphire Spa", embracing all aspects of your wellbeing, invites you to rejuvenate in its magnificent surroundings.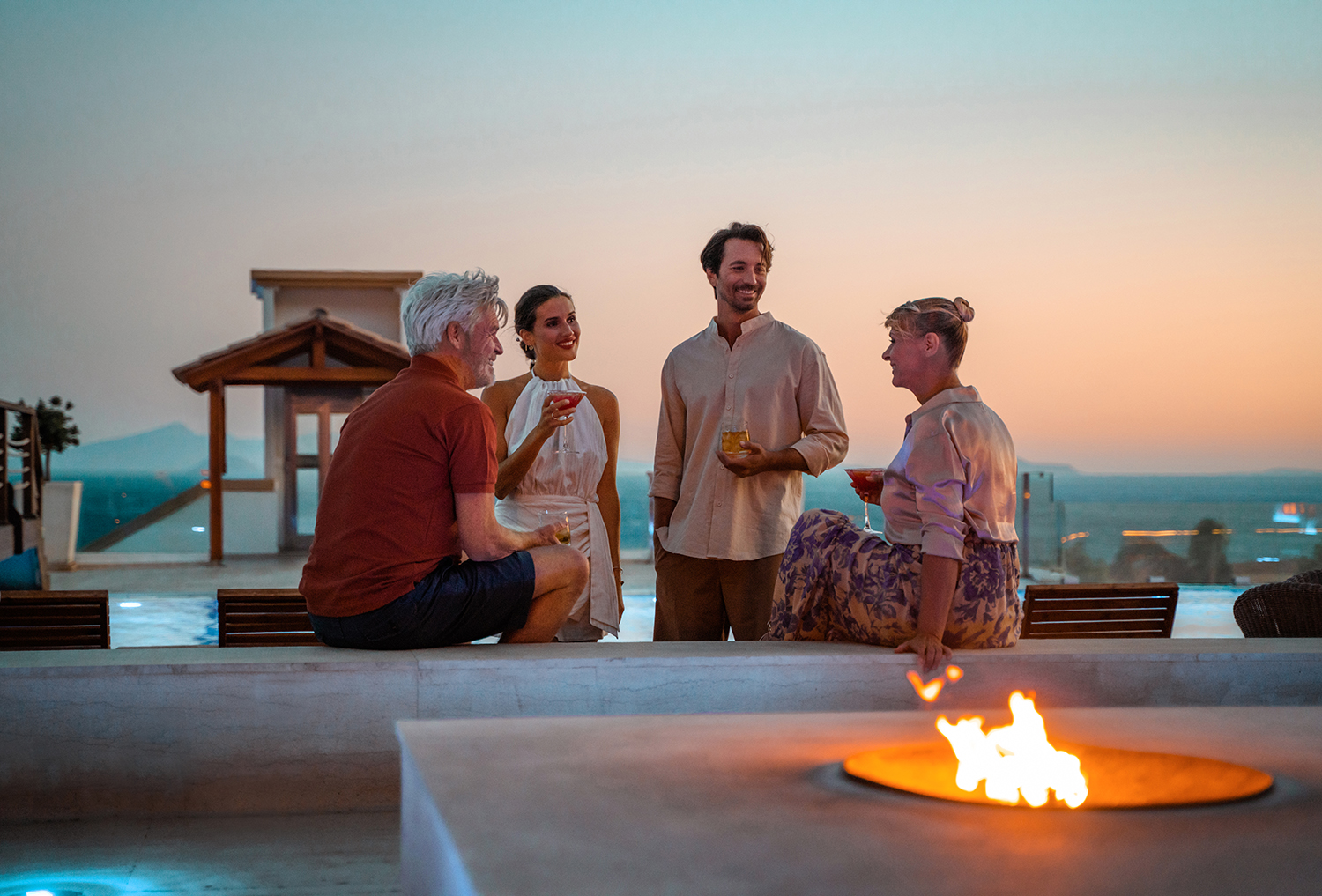 Everything is in place so you can enjoy your vacation to the fullest! A full range of unforgettable experiences is waiting for you: day entertainment, live bands, dancing shows and more.
Services
Enjoy your holiday to the maximum with the high-end services offered at Blue Domes Resort & Spa, our premium hotel in Kos that was built with families in mind. Whether you are travelling on business or pleasure, Blue Domes is the perfect place for you. Plan your dreamy holiday choosing among the numerous services that are available with the help of our well-trained staff.
Guest Reviews
Relaxing break
Wow!! What a hotel. A luxury break - fantastic food and drink, amazing selection on offer. Quality of food in theme restaurants was equivalent to being in Michelin star restaurant.
5*
What can I say? Absolutely outstanding! Everything perfect, beautiful, very clean! Food 5 stars! Fantastic room, excellent service from beginning to end. Entertainment team brilliant! Take me back! Thanks Mitsis!
Amazing!
Very accommodating and friendly staff, very clean and tidy hotel, plenty of choice in pools and meals. Really good entertainment. I would visit it 100 times, such an amazing time!
Great Autumn Half term Break
Such a fabulous resort - great service, varied and tasty food, brilliant facilities. Lots of good trips by boat etc. The all-inclusive price was superb value. We will definitely return.
Simply the best!
The experience was fantastic. The food was delicious and a great selection. The staff could not be better, friendly and helpful. Altogether the best holiday I have ever had.